My very first time was a long time ago…
It sounds pathetic to start this way but my very first time was with pen and paper. Being born in the late 80's, I had still the chance to practice a lot of my childhood with drawings. I remember: I was very enthouiastic and curious about a very lot of things: chemistry, physics, mathematics, science in general, astronomy but also football, sport, drawings, and the ubiquitous child curiosity: DINOSAURS! For those of you who could think my childhood was exclusively spent at home I reassure them: I was a sporty person as I practised 7 years football and I had a road bike I used a lot.
My interest in geography came very early. My christmas and birthdays gift were most of the times educational books unlike what my siblings got. Some of them were about the Earth, and talking about geography. Once I discovered it, I spent a lot of my time in the dictionnary at the pages tallking about places, countries, capital cities, volcanoes, tectonic plates, etc. I learnt the names of the capital cities of every country and I studied populations and the history about it.
I bought A0 posters on which I drew the countries I saw in the dictionnary (this is not good since there are copyrights, right, but which child cares?). I do however not remember which my first map was (this is the subject of the article right?).
My first map
I recently found one of my first map ever drawn (see hereunder). I was recently in my father's house looking inside my old beside table. It was full with souvenirs as I never emptied it when moving from home. I started rummaging in all the papers accumulated in my childhood until I found a particular drawing I made when I was about 10 years old (?). Unfortunately I did not put a date it. Only a signature in the top left is visible.
I remembered drawing a lot of these maps (or should we simply call it "drawings"?). Looking at it now 18 years later reminds me how creative I was, and how I did see the world as a child.
Can you guess which country it is?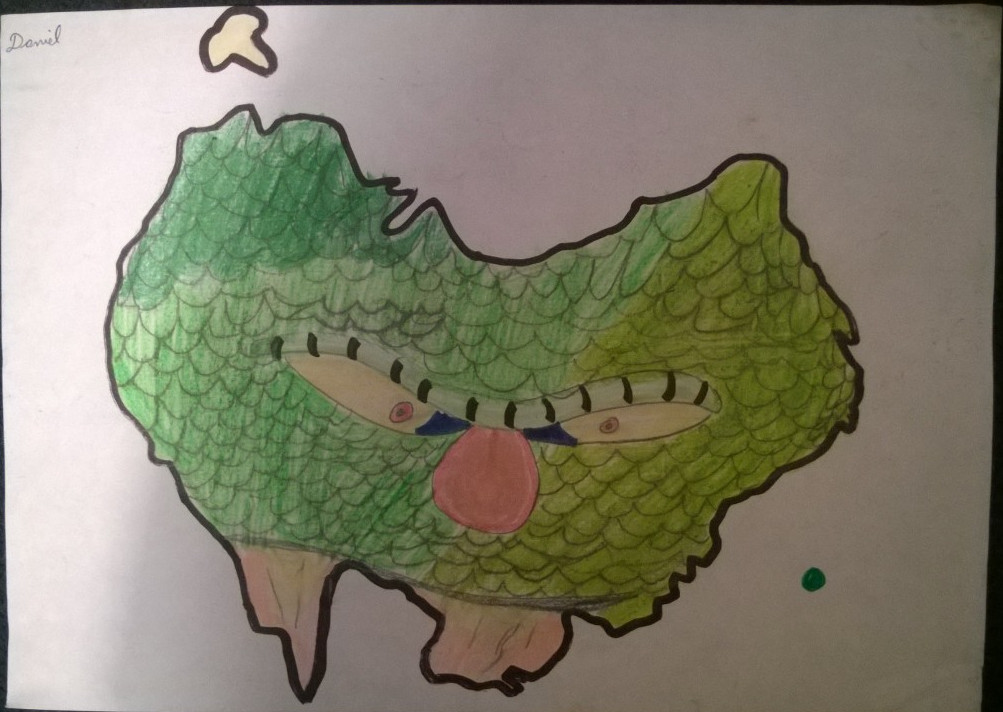 Questions to you:
What was your first map?
At what age did you draw it?
Can you post it here to share with the world?
Cheers,
Daniel