This World Cup in Brazil  is such an incredible thing and amazing games are currently played in the round of the last 16. I told you about the Belgian Red Devils in the previous article and now it is time to discover another great Team which is still competing for the final trophy: Germany!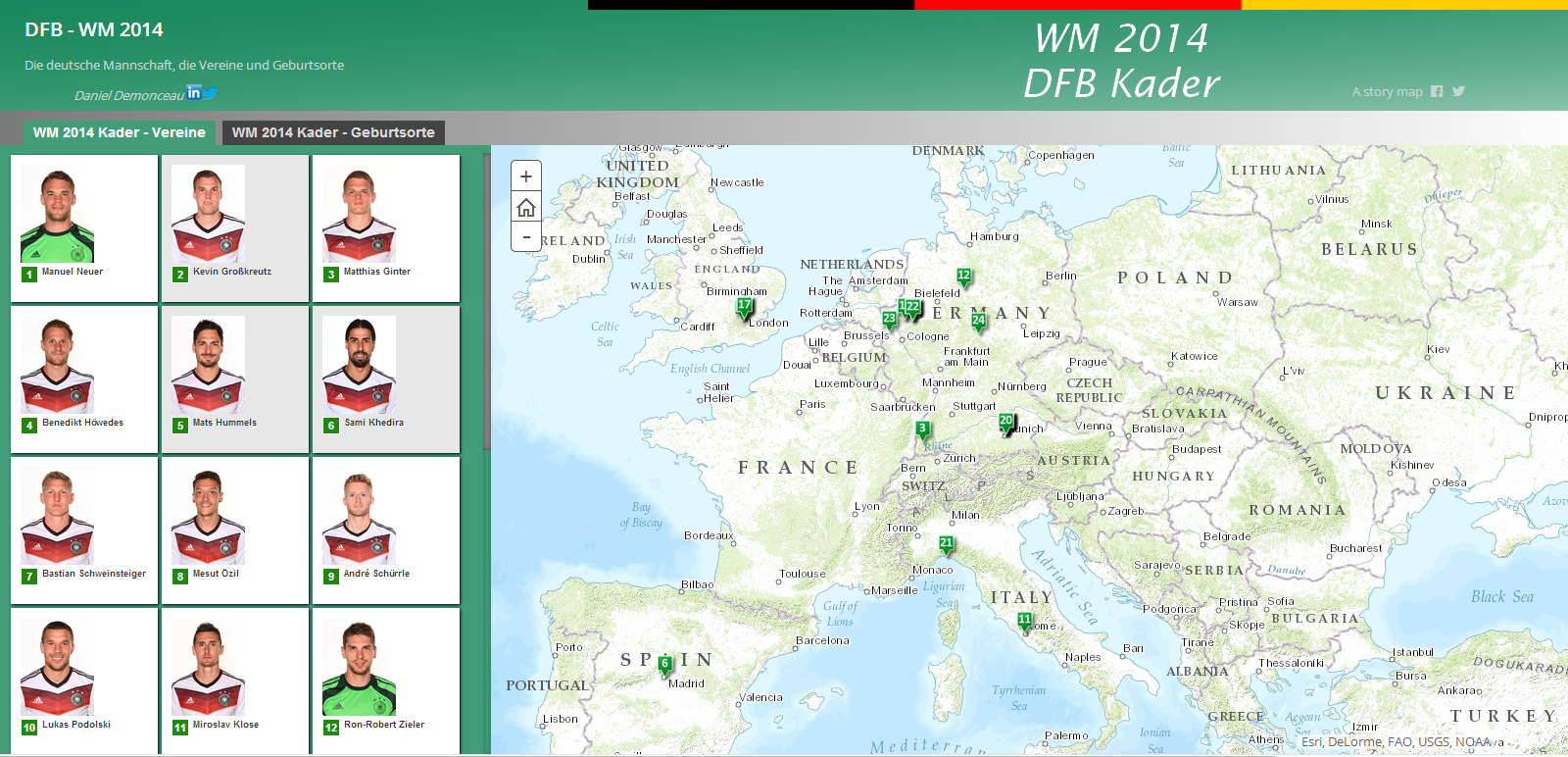 The workflow for the creation of this webapplication is similar to the one of the Belgian Red Devils but the underlying data changes of course. These are also picked from Wikipedia.
The very big difference between this Story Map and the one for the Belgian team is that there are, here, only the players selected for the World Cup 2014 and not for all the previous versions of the tournament.
Feel free to discover this great Story Map !