The story maps about the teams engaged in the football World Cup 2014 in Brazil have so much success that I decided to add one more: A Story Map about Team Australia!!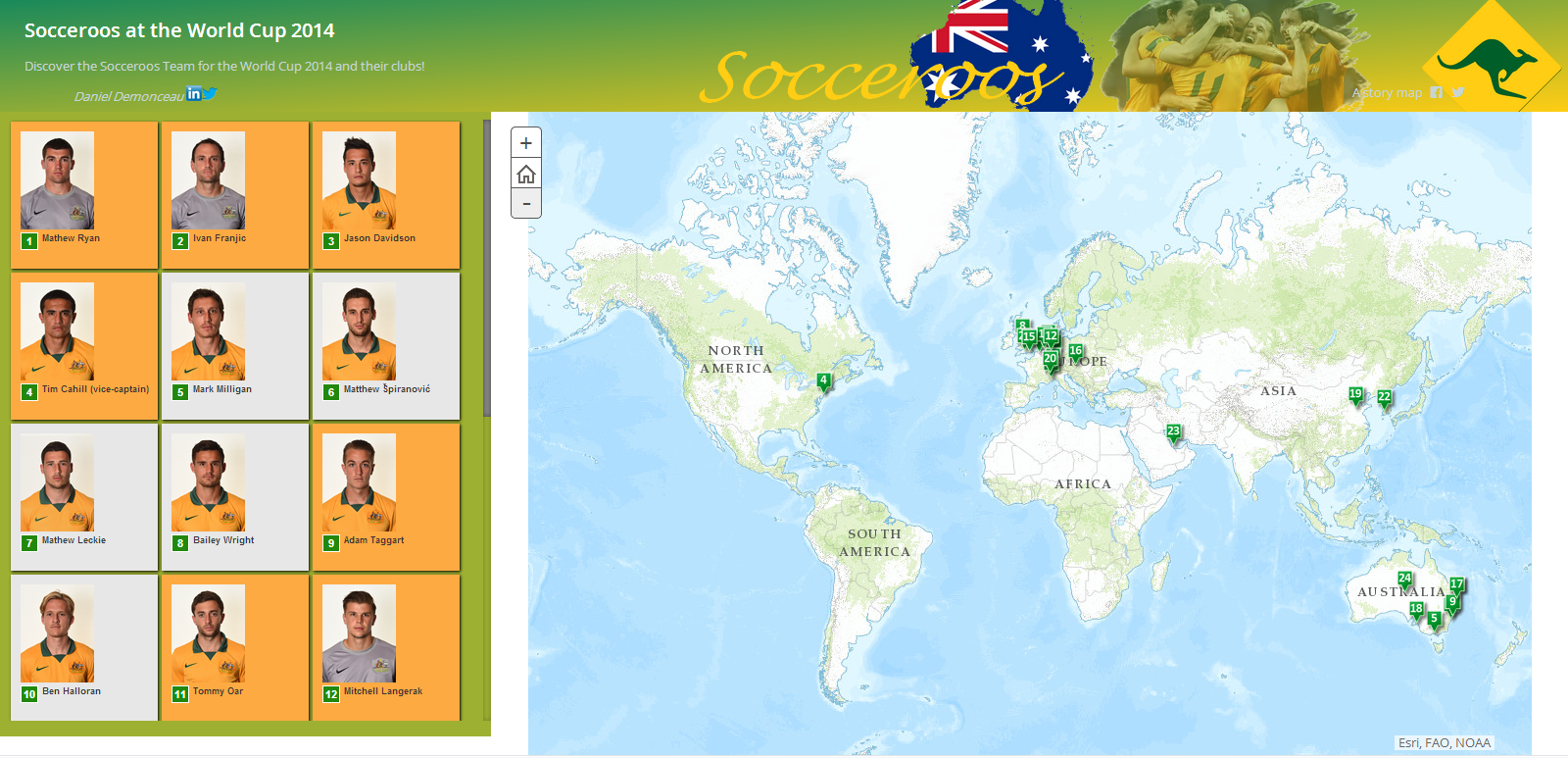 Please find the workflow for creating this application in the full Story Maps Creation step-by-step article you can find here: Belgian Red Devils.
As for my previous two Story Maps, the information has been gathered from the Socceroos Wikipedia page and the pictures of the players, which have been downloaded, are coming from the team's space on the FIFA World Cup 2014 site.
Enjoy this Story Map!