Kelmis is the village in Belgium I am coming from. I was born in Eupen but I lived the most part of my life in Kelmis (aka La Calamine in French). It is located at the border with The Netherlands and Germany and is hence a German-Speaking place where however almost everybody speaks French also.
As I am so proud of the place I come from, I decided to create a promotional Story Map about my village. It is rather small but there is a lot of history behind it.
For example, the 3.4km² locality of Neu-Moresnet in the municipality of Kelmis was formerly an independent State on its own from 1830 to 1919, with their own coins and stamps. There was also the Utopian project to make out of Neu-Moresnet the first State where Esperanto would have been a national language.
All of this being said, please discover this small town on your own: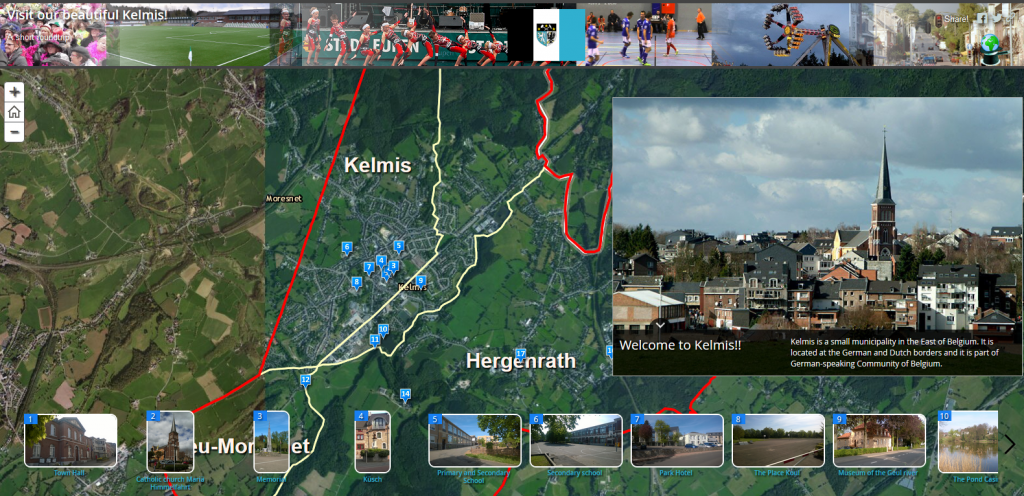 This app is built using the Story Map Tour os esri: http://storymaps.arcgis.com/.